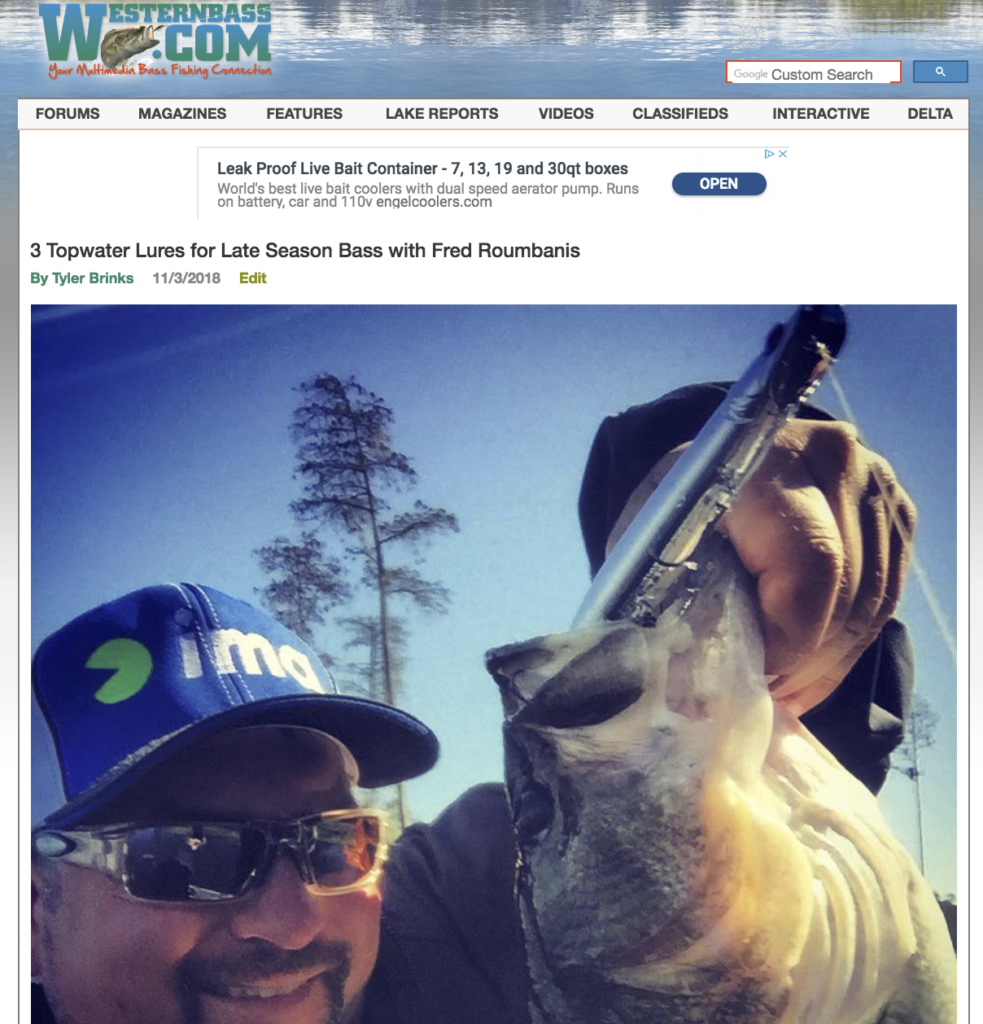 There is no doubt that a topwater strike is one of the most exciting parts of bass fishing. It is something that anglers everywhere look forward to every year when the warm starts to warm in the spring and then throughout the year until the cycle continues and the water temperature cools.
Late summer and early fall can be some of the best times of the year to throw a topwater and the chance at landing a giant increase with every drop in temperature.
Professional angler Fred Roumbanis relies on three topwaters this time of year and will throw them until winter begins.